Optional Tours Information
KYOTO
Sagano Arashiyama Tour – half day tour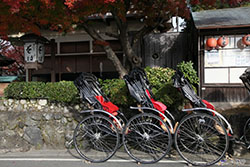 In the South West corner of Kyoto, nestled in amongst the mountains that surround this ancient city, lies the Sagano- Arashiyama area. This area has been a favourite destination of royalty and aristocrats for more than a thousand years. Visit Sagano and experience for yourself some of the beauty and tranquility that have drawn people to the area for centuries. Walk in the footsteps of the aristocrats who came to stroll amongst the bamboo woods to enjoy the scenery or to go boating. The landscape today is still reminiscent of that period. Stroll past small farm houses, browse through a pottery and bamboo craft shop and soak up the atmosphere of the Kyoto countryside.
KYOTO
Cultural Evening Theatre Show and Gion night walk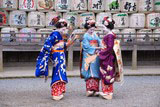 Enjoy seven kinds of performing arts, most notably Kyo-mai dance performance by Maiko (trainee Geisha).
You can enjoy a light stroll through the colourful and traditional Gion district.
NIKKO – join the tour from Tokyo
Nikko World Heritage Tour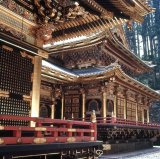 Leave your hotel in Tokyo around 8:30am and travel by Bullet Train to Nikko.
You will return to your hotel at around 6:30-7:30pm. On a day trip to Nikko, one of Japan's most beautiful regions. You enjoy visiting Nikko Toshogu Shrine, famous for its Cultural World Heritage. Visit Kirifuri Waterfall, Nikko Toshogu Shrine, the mausoleum of the first Tokugawa Shogun.
KAMAKURA – join the tour from Tokyo
Kamakura Walking Tour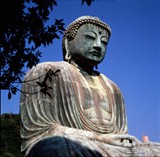 Visit the Great Buddha of Kamakura, where the first samurai government. was located at the end of the 12th century, and other sites. Close to Tokyo, Kamakura offers a glimpse into the roots of today's Japan.
Hasedera Proceed to Hasedera Temple with its famous statue of Kannon and also enjoy an excellent view of the town and Pacific Ocean. The Great Buddha Visit the Great Buddha, a bronze statue measuring 11.4 meters in height, at Kotokuin Temple. Tsurugaoka Hachimangu Shrine The features of Tsurugaoka Hachimangu Shrine, the symbol of the first Shogun Minamoto, are its arched bridge, Genji and Heike ponds, huge gingko tree, and colourful main hall standing atop 62 stone steps.